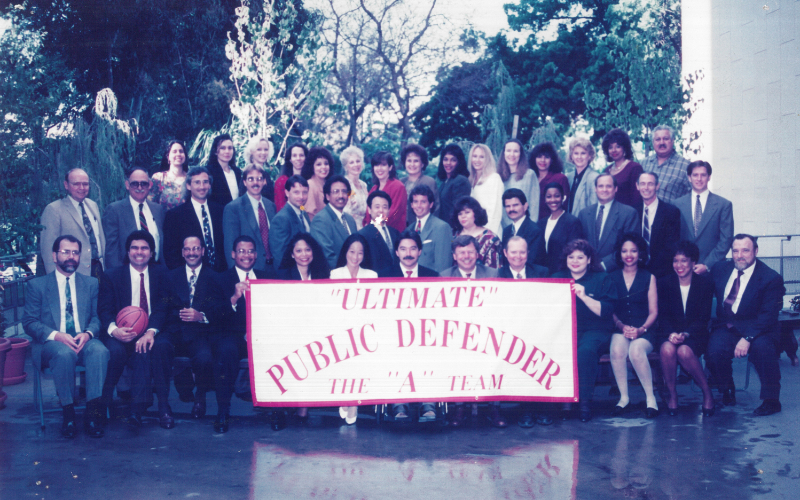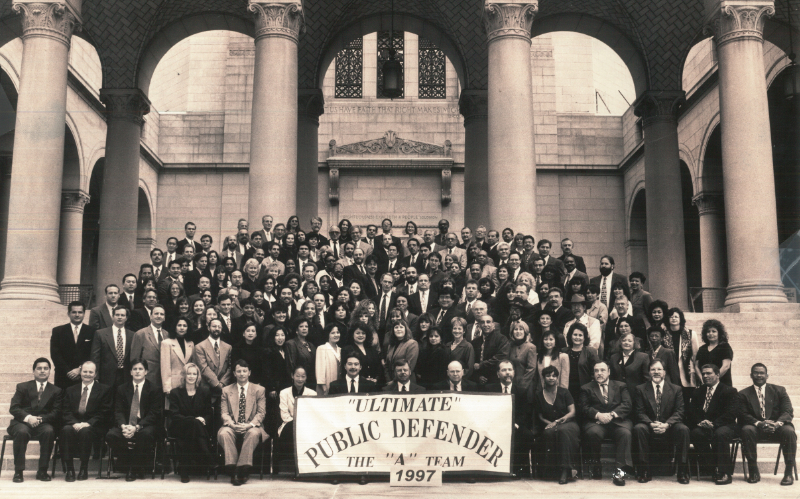 The Office of the Alternate Public Defender ("APD") was created by the County Board of Supervisors in 1993 to stem the rising costs of indigent defense in cases where the Public Defender had a conflict of interest. Bruce Hoffman was appointed as the first Alternate Public Defender and in 2002 was succeeded by his then Chief Deputy Janice Fukai. Ms. Fukai served as Alternate Public Defender from 2002 until her retirement in 2019.
In 2019, Ms. Erika Anzoátegui was appointed by the Board of Supervisors as the third Alternate Public Defender. Building on the foundation created by her predecessors, Ms. Anzoátegui is leading the department into the 21st century and attributes APD's tremendous success to a highly dedicated and diverse staff. Erika places a premium on teamwork, camaraderie, and the wonderful sense of "family" that was cultivated when the office was small, and that continues to flourish today.
APD is made up of highly skilled and trained attorneys, a first-rate support staff, and experienced and dedicated investigators.
Although the APD handles every type of misdemeanor and felony case, it distinguishes itself by its representation in the most complex, serious, and otherwise costly cases for the county. In these cases, APD attorneys put to work their exceptional skills, training, and dedication to their clients.
At the APD, attorneys work in teams with in-house, highly trained investigators and paralegals for maximum efficiency. All attorney managers and supervisors, with the exception of Ms. Anzoátegui and her Executive Team, still represent clients in court, in addition to performing their supervisory responsibilities.